Stronger.Faster.Confident
Bagwell Academy of Martial Arts
MID – CONNECTICUT 2023 KARATE CHAMPIONSHIPS
Pre-register today for our upcoming 9th annual Mid-Connecticut Karate Championships on October 29th. The event begins at 9 am – sharp! Many cash prizes!
Our Mission
The Concept of Bagwell Academy of Martial Arts is simple… know yourself before anything else. Believe in who you are first and everything else follows. At Bagwell Academy of Martial Arts we focus on being Martial Artists first. Competitions and tournaments have officials. On the streets there is only you and your adversary.
Tae Kwon Do is the art of hand and foot and that is our basis of teaching. Shaolin Kempo Karate is also a large part of our institution. The internal energy and balance of Kempo is the essence for producing a superior fighter. Bagwell Academy of Martial Arts believe by applying the physical and mental aspects the martial arts into your personal lives, one will achieve harmony and balance.
Featured Classes
We also offer cardio classes, personal training, self-defense classes, Bootcamp, MMA, and much more!
Boot camp
Boot Camp is your traditional interval training workout. You will get bursts of intense activity alternated with intervals of lighter activity. Proven to be an effective way to get fit at the gym. Lets shape you up. Ready to push your limits?
martial arts
Martial Arts is of any various fighting sports or skills, mainly of the East Asian origin, such as Kung Fu, Judo, Karate, and Kendo.  These will not only give you supreme self-confidence but improve your focus and skill while adding more value and principles that will help you through life.
MMA
Mixed Martial Arts, known as MMA, is a term for the combat sport in which two competitors attempt to achieve dominance over one another. MMA is not just for professional fighters. Come in today to improve body coordination, improve mental toughness and resilience. It's so much more than cardio, come build confidence and learn self-defense.
Cardio kick
Cardio Kick is a combat based cardio class which empowers fight combinations that help you focus on speed, endurance and high intensity interval training while kicking and punching to the best  music. This workout will get you into the best shape of your life.
CARDIO BOXING
Cardio-Boxing is a combination of the traditional training movements of a boxer which includes sparring, shadow boxing, and blows delivered to a boxing bag. Great workout for the body and mind.
Bagwell's Birthday Bash
Looking for a great place to have your son or daughter's birthday party at? We've got you covered! Celebrate your child's birthday in style by choosing one of our 3 birthday party packages. Click the button below for all the details.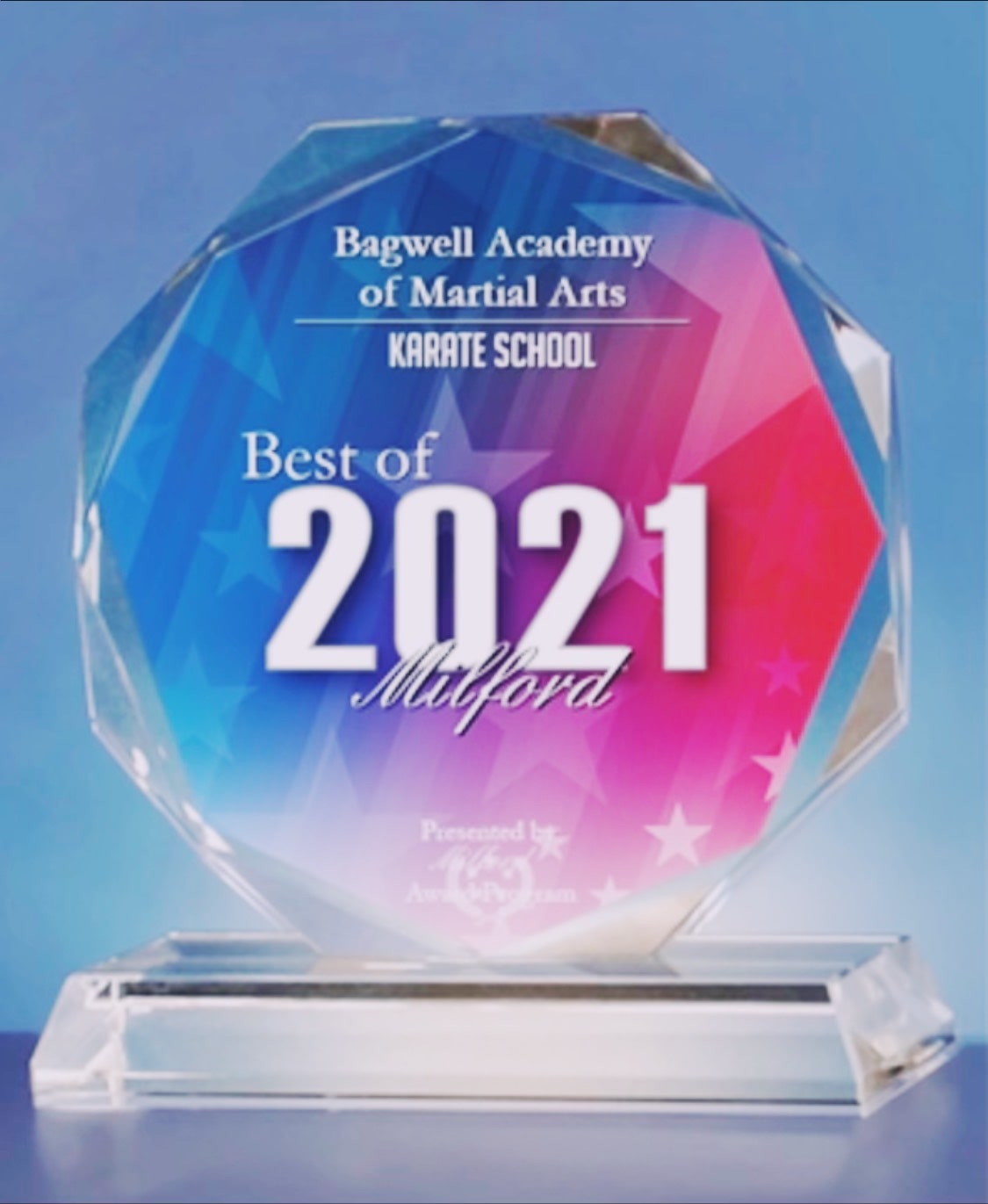 Bagwell Academy of Martial Arts is honored to accept this 2021 award for the Best Karate School in Milford CT.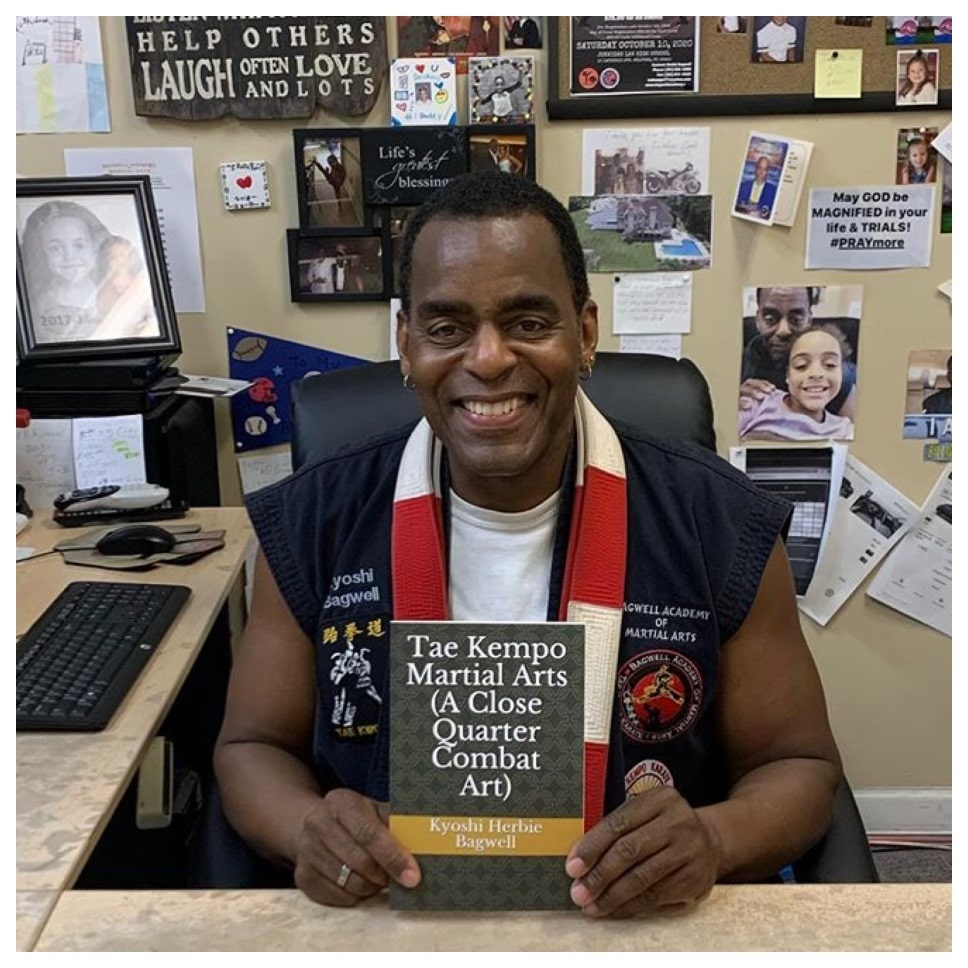 Want an idea of what our classes look like?
We want you to be part of our Bagwell Team! 
Getting ready for the ring! MMA-Team Bagwell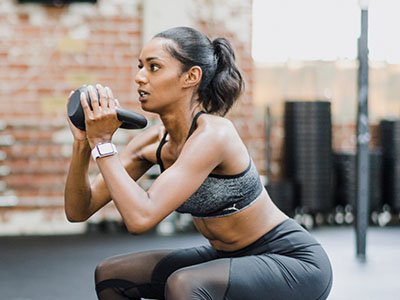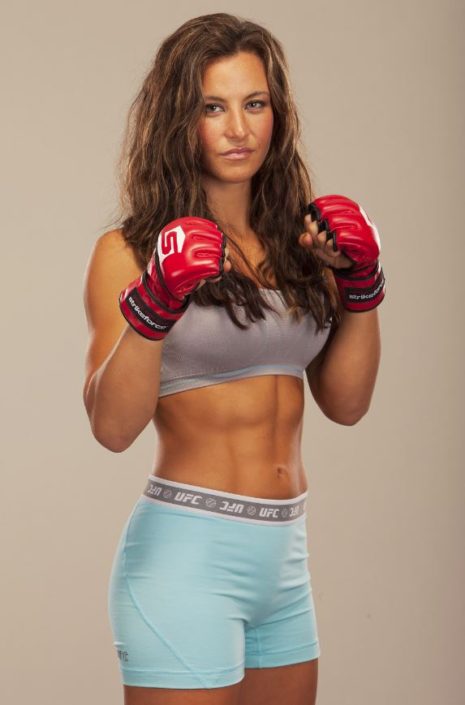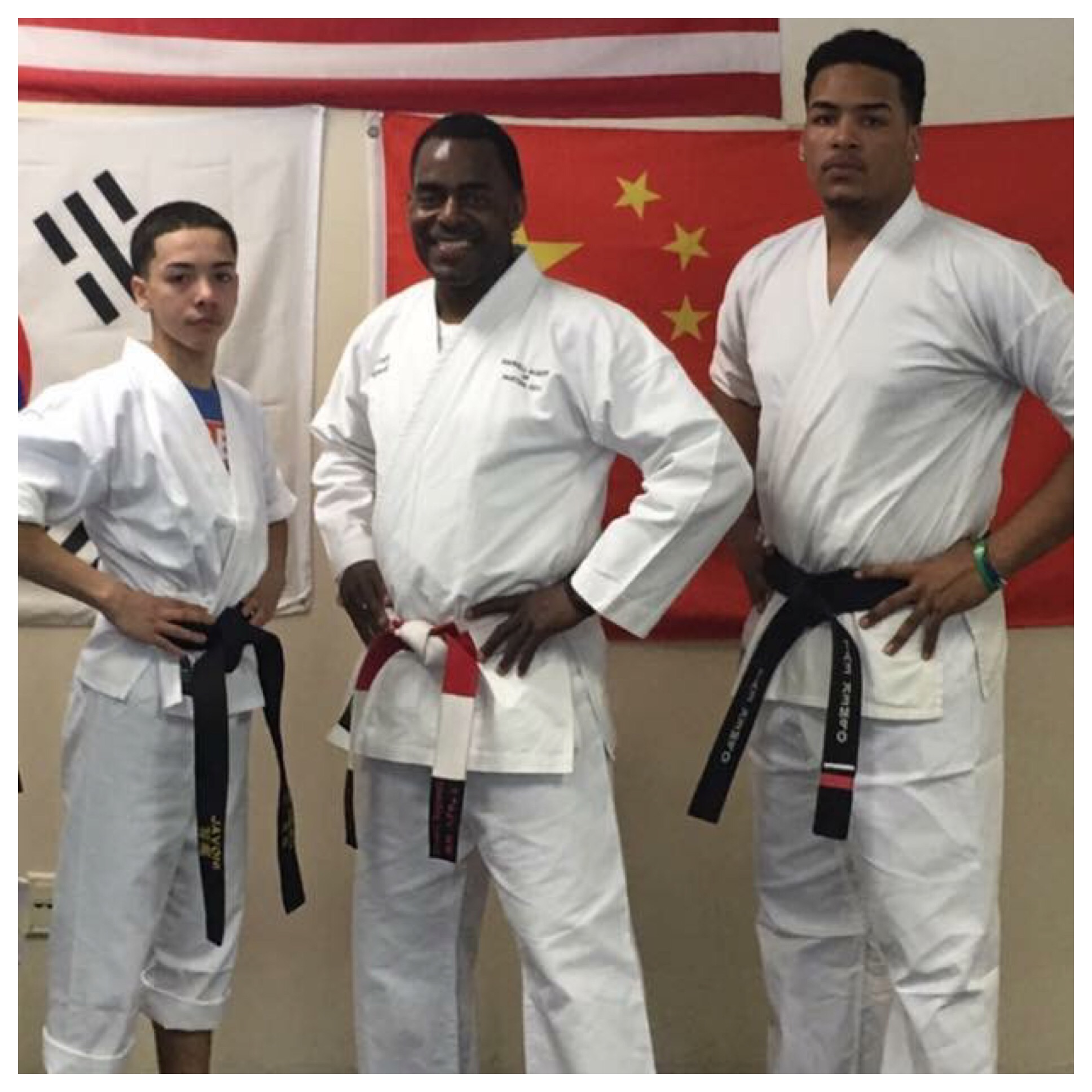 "I love the atmosphere here at Bagwell.  I would have never thought that Cardio Kick was my kind of workout.I not only lost weight, but regained a self renewal. I'm more confident. Its about the constant push and dedication. I love myself more now."
The Boot Camp class here really kicks your butt! If you want a good workout, this is it. Be prepared to get challenged! Your body will feel the battle! 
Stronger. 
Faster.
Confident.
bagwell academy
Gym H0urs
Monday: 4:30pm – 9pm
Tuesday: 9am – 10am & 6pm – 8pm
Wednesday: 4:30pm – 9pm
Thursday: 9am -10am & 6pm – 8pm
Friday: By Appointment Only
Saturday: 9:30am – 1:30pm & 4pm – 4:45pm